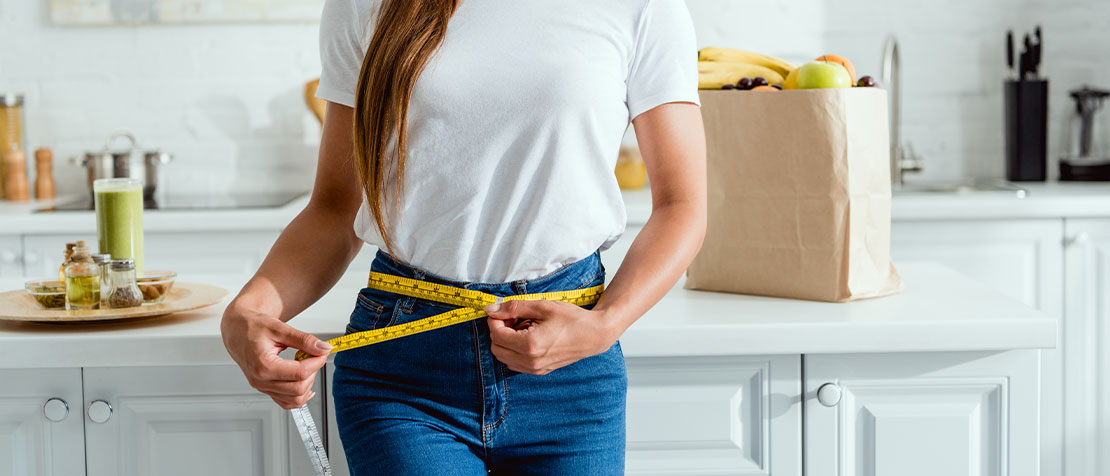 With the goal of achieving a healthier lifestyle, being there for her grandkids and eliminating her type 2 diabetes, school teacher Fiona sought out the assistance of Dr Kevin Dolan for bariatric surgery. She was looking for a surgeon who could support her, empower her, inform her and someone who made her feel listened to. After going through the procedure and experiencing lifestyle and physical changes, she went from 140kg to 65kg in 18 months. Read on to hear all about her surgery, post-op and weight loss journey.
How did you find Dr Dolan?
I went to my GP, who was able to help me start the search for a bariatric surgeon. I didn't enjoy my experience with the first surgeon I found. I didn't feel listened to, or like I had any control. I felt like the surgeon treated me like he was doing me a favour just to fit me into his schedule.
What were your expectations of how the surgery would go?
I expected that I'd lose weight, but I wasn't sure which surgery would be the best for me. Dr Dolan discussed my options with me, and we came to the conclusion that the gastric bypass was the best option because of my diabetes.
What made you choose Dr Dolan, what was the driving factor?
After having a poor experience with the previous surgeon I spoke to, I realised that I wanted more control and more of a voice in the process. After my friend's recommendation, and then going for my consultation, Dr Dolan and his team were welcoming and professional, and I felt listened to. That's what made me choose him.
What was the process leading up to the surgery?
You have a consultation and decide which procedure you will get. Dr Dolan told me about the risks. He was honest and didn't sugar-coat anything, which was great because you want the truth before a life-changing surgery like this. You also have to go on a bit of a diet to kickstart the weight loss. It's easy to book the surgery appointment once you're ready.
How did you feel emotionally in the lead up to the surgery?
I felt quite nervous because I knew the surgery would be life-changing. It would change my relationship with food, it would impact my social life, and I was nervous about how other people would see me. There's still a lot of stigma around bariatric surgery, some people think that it's cheating to get weight loss surgery. I had tried other methods, and they didn't work, but I got over the fear of stigma because I was doing what worked for me, and I actually felt excited about the surgery.
What support did you receive from Dr Dolan and the support team in the lead up to the surgery?
Dr Dolan was always available to answer any questions I had, the dietician was also available, and the receptionists were positive and friendly, which made the process feel easier.
How Did the Day of Surgery Go?
I was quite nervous on the day, but the staff at the hospital were great. I spoke to Dr Dolan before the surgery, and that helped me feel more prepared.
What Was Post-Op Care Like?
My first night after surgery was horrible because I had a bad reaction to the painkillers I was on, but the staff was great and were able to change the medication.
I was prepared for the eating plan coming out of the hospital because Dr Dolan and the dietician told me about it beforehand. After the surgery, you start off with clear broths, then move to thicker soups, then mashes and purées over the next few weeks until you can have solid foods again.
How long did it take you to go back to work and resume your normal daily routine? 
I went back to work after a few weeks. I wasn't a regular gym-goer before, and if you are, you're not allowed to do anything that puts a strain on the stomach like lifting heavy weights or doing sit-ups. I could go for walks with the dogs. I did feel a bit tired. Because of the intake of less food, it does take a while for the body to adjust.
When did you start seeing results?
I saw a sharp drop after the surgery and in the following weeks and months because your food intake dramatically decreases especially in the first weeks where you're just on liquids. Now it's 18 months after surgery, and I've lost 75kg. My goal was to lose 70kg. I've gone from 140kg to 65kg in 18 months. Shopping for clothes has been so much fun and quite addictive!
How has life changed for you post-surgery?
My goal was to tackle type 2 diabetes because it was a huge concern. I have achieved this goal, and now I'm off all the medication I was taking for my diabetes, cholesterol, and high blood pressure, which is great.
Lifestyle Changes
In terms of my lifestyle, I still have a great social life and still go out to restaurants. I've learnt to eat more mindfully and to be more careful about what I put into my body. I still like to have a glass of red wine and eat chocolate, but I physically can't eat a lot of it. My husband ends up eating half of my meals anyway, so we often order share plates now.
Food
I don't get very hungry or thirsty now, and instead of gulping lots of water at a time, I sip throughout the day. Because of malabsorption after the surgery, I have to be on daily multivitamins and iron supplements for the rest of my life, but that isn't a big deal at all. I've had to get used to small mouthfuls, and taking breaks between bites.
I get heart-burn sometimes if I've eaten too quickly or had something my body doesn't agree with. You'll find that some of the food you typically ate before might cause heartburn and indigestion, but with a process of elimination, I was able to determine what was causing it.
Hair
I lost a bit of my hair because your body goes through the shock of surgery and you're not absorbing as many minerals as before. It took about a year for it to grow back in, but my hairdresser was very helpful with creative styling ideas.
Would you recommend bariatric surgery?
I would recommend it. I would say that it's important to do a lot of research, not just on your surgeon, but on what you're getting into. There are a lot of things you have to get used to doing a different way, and it's important to be prepared for that. The more informed we are, the better the process. But I would say it's worth it. There are side effects to the surgery but they certainly aren't insurmountable. Once your body readjusts, it's great.
Dr Dolan was great, he was open and upfront about how your life changes after the surgery, and he was clear about the post-surgery effects. He was positive but very honest.
Post-surgery, do you still have to check-in with Dr Dolan and what are the check-ups for?
Yes, I check in at regular intervals, until the 18-month mark, and from there it's an annual checkup indefinitely. The checkups are to make sure you're not developing complications, and to make sure you're maintaining your weight loss and that your blood work is okay.
What other changes have you noticed in your body?
I felt quite weak for a while and lost some muscle mass. As you lose weight, you will have excess skin around the stomach, abdomen and around the arms. It's not too bad for me, but I might consider getting an abdominoplasty once I've lost enough weight. Dr Dolan has already told me that it's 4 hours of surgery, 4 weeks off work and 4 weeks of recovery, so a lot more than the gastric bypass surgery. I'm still determining if I want to have the procedure. What's great is, Dr Dolan does the procedure so I won't have to work with someone else.
If you would like to arrange a consultation for weight loss surgery with Dr Kevin Dolan and his team, please don't hesitate to get in touch.
Don't forget to share this via Twitter, Google+, Pinterest and LinkedIn.