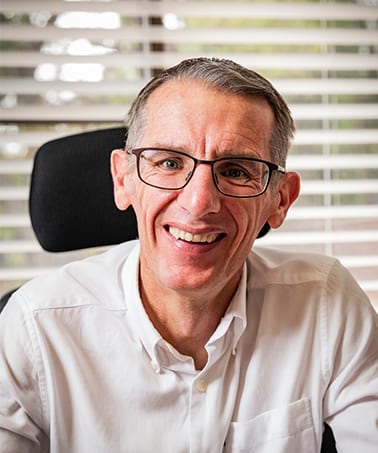 Dr Dolan has been the Director and Head of Western Australia Laparoscopic and Obesity Surgery for patients with excess weight for over 15 years.
Qualifications
Bachelor of Science (BSc) St Andrews University 1988
Bachelor of Medicine, Bachelor of Surgery (MB ChB) University of Manchester 1991
Fellow of the Royal College of Physicians and Surgeons of Glasgow (FRCPS) 1995
Fellow of the Royal College of Surgeons of Edinburgh (FRCS) 1995
Doctor of Medicine (MD) University of Manchester 1999
Intercollegiate Subspecialty Examination (FRCS, Upper GI) 2001
Fellow of the Royal Australasian College of Surgeons (FRACS) 2004
Professional Society Memberships
International Federation of Surgery for Obesity (IFSO)
Association of Surgeons of Great Britain and Ireland
Association of Upper GI Surgeons
International Gastric Cancer Association
International Society for Diseases of the Oesophagus
Obesity Surgery Society of Australia and New Zealand (OSSANZ)
Society for Surgery of the Alimentary Tract
Major Interests
Dr Dolan's major clinical interest is laparoscopic treatment of obesity for patients with significant excess weight. Dr Dolan also performs abdominoplasty, brachioplasty and thighplasty for patients who have lost weight and have excess skin.
Click on the below links to know more about Dr Kevin Dolan.
Current Positions
Visiting Surgeon, Hollywood Hospital, Nedlands
Visiting Surgeon, Mercy Hospital, Mount Lawley
Visiting Surgeon, St John of God Hospital, Subiaco
Senior Lecturer, Department of Surgery, University of Western Australia
Visiting Surgeon, Glengarry Hospital, Duncraig
Prizes and Awards
"Allelotype of Barrett's adenocarcinoma; a search for novel tumour suppressor genes"
Surgeon-in-Training Prize finalist, Scientific Meeting, RCS of Edinburgh, May 1996
"A new classification of oesophageal and gastric cancer based on changing incidence and clinical features"
Research Prize Finalist, Liverpool and Northwest Society of Surgery, Chester, Nov 1996
Zeneca Registrar Prize Finalist, Manchester Medical Society, Manchester, March 1997
"Loss of heterozygosity on chromosome 17p predicts carcinogenesis progression in patients with Barrett's oesophagus"
North of England Gastroenterology Society Research Prize Winner 1998
Astra-Association of Surgeons in Training Research Prize Winner 1998
EEC Travelling Fellowship Award 1998
European School of Oncology, Milan
Publications – Obesity related
"Laparoscopic gastric banding for morbidly obese adolescents" Dolan K, Creighton L, Hopkins G, Fielding GAObesity Surgery 2003, 13, 101-104
"Treating diabetes in the morbidly obese by gastric banding" Dolan K, Bryant R, Fielding GAObesity Surgery 2003, 13, 439-443
"Vitamin A deficiency following pancreatico-biliary diversion" Hatzifotis M, Dolan K, Fielding GAObesity Surgery 2003, 13, 655-657
"Laparoscopic gastric banding and Crural Repair in Obese Patients with a Hiatus Hernia" Dolan K, Finch R, Fielding GAObesity Surgery 2003, 13, 772-775
"Calcium and vitamin D depletion and elevated parathyroid hormone following pancreatico-biliary diversion" Newbury L, Dolan K, Hatzifotis M, Lowe N, Fielding GA
Obesity Surgery2003, 13, 893-895
"Bilio-Pancreatic Diversion Following Failure of Laparoscopic Adjustable Gastric Banding" Dolan K, Fielding GASurgical Endoscopy 2004, 18, 60-63
"A comparison of laparoscopic adjustable gastric banding and Biliopancreatic diversion in super obesity" Dolan K, Hatzifotis M, Newbury L, Lowe N, Fielding GA
Obesity Surgery2004, 14, 165-169
"A Comparison of Laparoscopic Adjustable Gastric Banding in Adolescents and Adults" Dolan K, Fielding GASurgical Endoscopy 2004, 18, 45-47
"Serum fat-soluble vitamin deficiency and abnormal calcium metabolism after malabsorptive bariatric surgery" Slater GH, Ren CJ, Siegel N, Williams T, Barr D, Wolfe B, Dolan K, Fielding GAJournal of Gastrointestinal Surgery 2004, 8, 48-55
"A nutritional and weight loss comparison between pancreatico-biliary diversion and duodenal switch" Dolan K, Hatzifotis M, Newbury L, Lowe N, Fielding GAAnnals of Surgery 2004, 240, 51-56
Other Publications
"Adenocarcinoma of the lower oesophagus and gastric cardia are similar both epidemiologically and clinically; a population based study from 1974 to 1993″ Dolan K, Walker SJ, Sutton R, Williams EMI
Progress in Gastric Cancer Research, Siewert J.R. & Roder J.D., Monduzzi Editore Bologna, 1997, 43-44
"Microsatellite instability is rarely detected in oesophageal adenocarcinoma" Dolan K, Garde J, Walker SJ, Sutton R, Field JKOncology Reports 1997, 4; 1319-1322
"Colo-colonic intussusception due to colonic lipoma" Dolan K, Khan SA, Goldring JRJournal of the Royal Society of Medicine 1998, 91; 94
"Allelotype analysis of oesophageal adenocarcinomas; loss of heterozygosity occurs at multiple sites" Dolan K, Garde J, Gosney JR, Sissons M, Wright T, Kingsnorth AN, Walker SJ, Sutton R, Meltzer SJ, Field JKBritish Journal of Cancer 1998, 78; 950-957
"Multiple target sites of allelic imbalance on chromosome 17 in Barrett's oesophageal cancer" Dunn J, Dolan K, Gosney JR, Sutton R, Meltzer SJ, Field JK
Oncogene1999, 18, 987-993
"New classification of oesophageal and gastric carcinoma derived from changing patterns in epidemiology" Dolan K, Walker SJ, Sutton R, Morris AI, Campbell F, Williams EMI
British Journal of Cancer1999, 80, 834-842
"LOH at APC, TP53 and DCC occurs in Barrett's metaplasia and dysplasia adjacent to adenocarcinoma of the oesophagus" Dolan K, Garde J, Walker SJ, Sutton R, Gosney JR, Field JKHuman Pathology 1999, 30, 1508-1514
"Histological and molecular mapping of adenocarcinoma of the oesophagus and gastroesophageal junction: loss of heterozygosity occurs in histologically normal epithelium in the oesophagus and stomach" Dolan K, Walker SJ, Sutton R, Gosney JR, Field JKOncology Reports 2000, 7, 521-528
"The evolution of loss of heterozygosity on chromosome 17 during the progression to Barrett's adenocarcinoma involves a unique combination of target sites in individual specimens" Dunn J, Garde J, Dolan K, Gosney JR, Oates BC, Watson AJM, Fielding P, Field JKClin Can Res 2000, 6, 4033-4042
"Does pneumatic dilatation affect the outcome of laparoscopic cardiomyotomy?" Dolan K, Zafirellis K, Fountolakis A, Martin IG, Dexter SPL, Larvin M, McMahon MJ
Surgical Endoscopy2002, 16, 84-87
"Multivariate analysis of clinical, operative and pathological features of esophageal cancer:who needs adjuvant treatment?" Zafirellis K, Dolan K, Fountoulakis A, Dexter SPL, Martin IG, Sue-Ling HMDiseases of the Esophagus 2002, 15, 155-159
"Evaluation of POSSUM in patients with oesophageal cancer undergoing resection" Zafirellis K, Fountoulakis A, Dolan K, Dexter SPL, Martin IG, Sue-Ling HM
British Journal of Surgery2002, 89, 1150-1155
"TP53 mutations in malignant and premalignant Barrett's esophagus" Dolan K, Walker SJ, Gosney JR, Field JK, Sutton RDiseases of the Esophagus 2003, 16, 83-89
"Proximal gastric exclusion for unresectable carcinoma of the distal stomach" Dolan K, Sue-Ling HMAustralian and New Zealand Journal of Surgery 2003, 73, 929-931
"Three different subsite classification systems for carcinomas in the proximity of the GOJ but is it all one disease?" Dolan K, Morris AI, Gosney JR, Field JK, Sutton R
Journal of Gastroenterology and Hepatology2004, 19, 24-30
"Effect of surveillance of Barrett's oesophagus on the clinical outcome of oesophageal cancer" Fountoulakis A, Zafirellis K, Dolan K, Dexter SPL, Martin IG, Sue-Ling HM
Br J Surg2004, 91, 997-1003