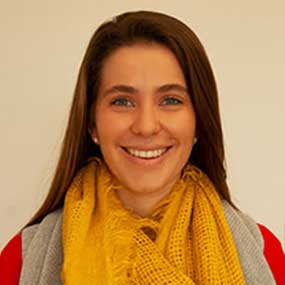 Sabrina embraces the idea that all food can be enjoyed in moderation and that one does not have to eliminate foods to have a healthy lifestyle.
This belief along with her passion for science engaged her in a career where she could assist and educate individuals in nutrition so they too could enhance and maintain optimum health, wellness and quality of life.
For Sabrina, becoming a dietitian was a natural extension of a lifelong passion for nutrition, science and a healthy lifestyle.
She has completed a Bachelor of Health Science with majors in Nutrition and Human Biology and a Master of Nutrition and Dietetics.
She is a member of the Dietitians Association of Australia and holds current Accredited Practising Dietitian and Accredited Nutritionist status.
Sabrina has worked in a rural hospital and in the community before moving into private practice. She has experience in managing a wide variety of nutrition related issues including obesity, diabetes, hypertension, high cholesterol, irritable bowel syndrome and food intolerance. She has developed a particular enthusiasm for bariatric dietetics and provides support, guidance and nutritional education prior to the surgery and assists patients through the dietary phases post-surgery and throughout their weight loss journey.
Sabrina's helpful food message: Don't believe everything you read and don't eliminate any food groups. Most importantly – living life to the fullest, while remaining true to your health goal, is the hallmark to a successful nutritional approach.